Conn @ light is a solution of intelligent lighting, for both the corporate and business world, and for the industrial world / outdoor and street lighting.
Conn @ light manages the entire process, the phase planning and lighting design, to the stage of production and installation of LED modules.
Our solutions are produced in accordance with the highest quality standards and in compliance with Italian and European standards for private and public lighting.
Production processes, test, quality controls and international certifications, ensure maximum energy efficiency, performance and useful life of very high quality and extraordinary lighting.
CONN@LIGHT
TARGET
Energy efficiency projects;
Reduction of lighting costs;
Sustainability.
ATTRIBUTES
Innovation and design
Latest technology
Production capacity
International Certifications
differentiated Warranty
AREAS OF APPLICATION
PORTS AND AIRPORTS
High-quality products, customizable, with advanced and innovative technology.
Installation in harsh environments, subject to a wide range of temperatures, exposure to the sun, rain, wind and high salinity.
INDUSTRIAL AREAS, LOGISTICS CENTERS AND SERVICE CENTERS
This product was developed with the utmost precision ground brightness.
Products that provide greater brightness with low power consumption (lumen / watt) especially developed for areas with intense illumination as in the 24 × 7 operational industrial buildings.
OFFICES, SHOPS, SHOPPING CENTERS AND HOSPITALS
Wallet with an innovative design and a wide range of color temperatures.
Modernity and visual comfort of the different environments respecting the native features; Installation in alternative schedules that do not impact the operation of the Customer.
PUBLIC PARKS AND PUBLIC LIGHTING
Smart devices that allow high level of control and automation: innovative lighting system with built-in camera, Wi-Fi, remote monitoring and management of the lighting system with advanced software platform.
SMART CITY
Interventions in the existing public lighting systems, to overcome the inefficiencies and optimize costs
Four cooperating elements into a single infrastructure:

Wi-Fi kind of "stealth";
Environmental monitoring;
Video-surveillance;
Internet access
OFFER
An end-to-end process with no impact in the operation of customers and maximize results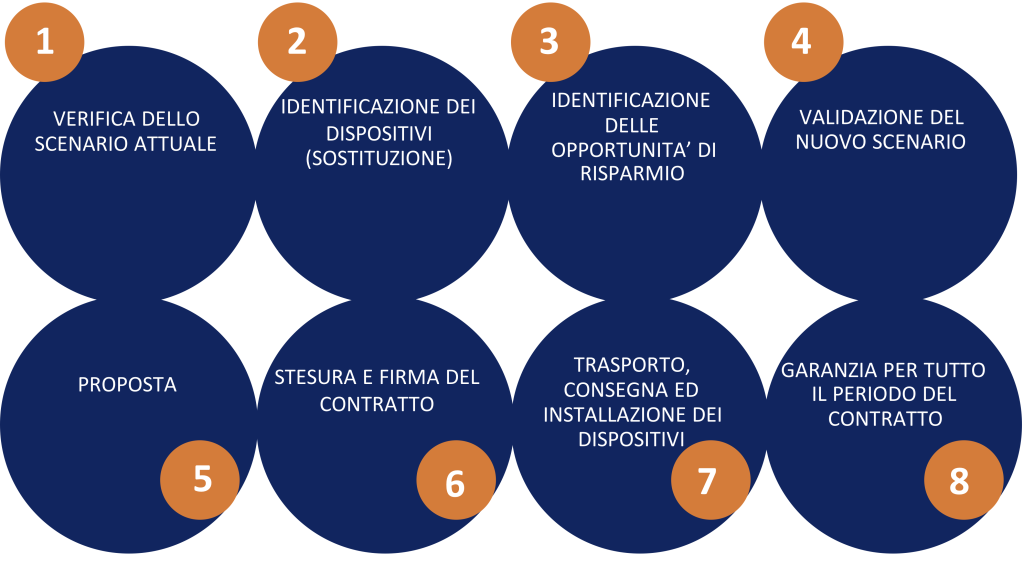 BUSINESS MODEL
Two different business models, based on the different needs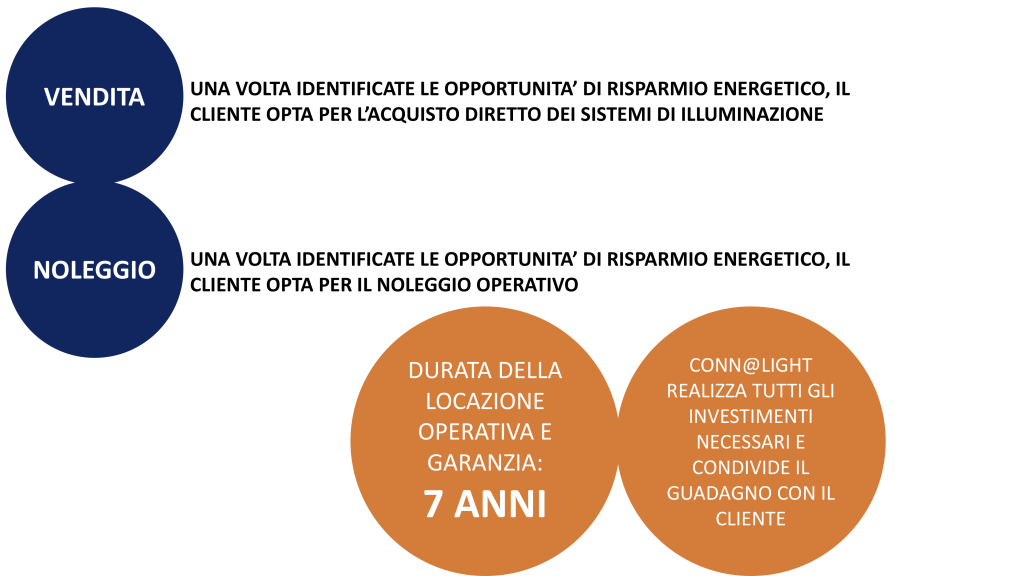 PRODUCTS
INDOOR

Led Tube Light
LED Panel Light – Plafon
Led Ceiling Light
Led Bulb Light
OUTDOOR

LED Waterproof Light – EL3
Led Street Light – SMD LED
Flood Light – SMD Led
For any additional information, whether you run a large lighting systems in the public sector or private, contact us.