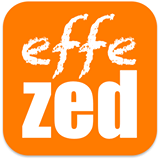 Effezed Bizando is the division that deals with research, development and distribution of products and high technology solutions, with main focus on the applications of nanotechnology.
Our mission is to find the global market distinctive products and high technology to then distribute on the Italian market, both for the public and for the retail market B2B.
Our portfolio consists of innovative technological products, eco-friendly and with great attention to energy saving.
Connect to our page www.effezed.com and take a look at our best products: